Introducing the cutting-edge Feelworld FW279 Camera Monitor, an exceptional device designed to revolutionize your filmmaking experience. With its superior features and unrivaled performance, this monitor is the ultimate companion for professionals and enthusiasts alike.

The Feelworld FW279 Camera Monitor boasts a crystal-clear 7-inch IPS screen, ensuring vibrant and true-to-life visuals. Its full HD resolution of 1920x1200 pixels presents every detail with utmost precision, allowing you to monitor your shots with unparalleled clarity. Equipped with a wide 160-degree viewing angle, you can comfortably view your footage from various positions without compromising on image quality.

This camera monitor takes your monitoring capabilities to the next level with its advanced functions. Its impressive 1200:1 contrast ratio and 2200nit peak brightness enhances the depth and richness of colors, making it ideal for color grading and post-production work. The innovative histogram feature provides real-time analysis of your video's exposure, helping you achieve perfectly balanced shots. Additionally, the built-in focus peaking and zoom-in functionality enable precise focusing, ensuring your subject is always sharp and in focus.

Crafted with durability in mind, the Feelworld FW279 Camera Monitor features a robust aluminum alloy frame that offers reliable protection on set. Its versatile design includes multiple 1/4"-20 mounting points, allowing you to effortlessly attach it to your camera or rig. Moreover, the monitor supports a wide range of input signals, including HDMI, SDI, and AV, ensuring compatibility with various cameras and video sources.

Experience the future of monitoring with the Feelworld FW279 Camera Monitor. Whether you're a professional filmmaker or an aspiring content creator, this device empowers you to achieve outstanding results with ease. Don't miss out on this game-changing addition to your filmmaking arsenal.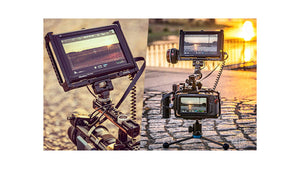 INCREDIBLE 2200nit BRIGHTNESS
The Feelworld FW279 Field Camera Monitor's excellent Ultra Bright 2200nit 1920x1200 display is ideal for outdoor applications in direct sunlight, even without a sunshade. Its excellent panel is 323PPI, has a 1200:1 contrast ratio, and 160-degree viewing angles, so you can be sure you're getting the shots you need on the first try even in bright conditions. The Feelworld FW279 Field Camera Monitor is widely compatible with most common cameras and includes can support UHD 4K 30fps footage through its HDMI port.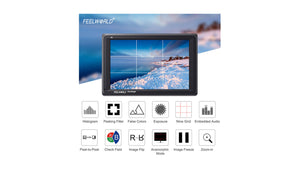 PROFESSIONAL FEELWORLD MONITORING TOOLS
The Feelworld FW279 Field Camera Monitor comes equipped with a suite of professional monitoring tools including histogram, focus assist, embedded audio, false colours, zebra exposure, ratio marker, anamorphic mode, zoom etc. to help you create wonderful shots on the first try.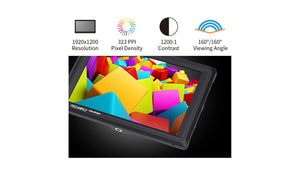 EXCEPTIONAL IMAGE QUALITY
The Feelworld FW279 Field Camera Monitor is fitted with a wonderful 7-inch IPS display with 1920x1200 resolution, 323ppi pixel density and professional colour calibration to overcome natural LCD colour drift. The Feelworld FW279 Field Camera Monitor is built to display sharper images, better text clarity and colour reproductions regardless of your shooting conditions. The Feelworld FW279 Field Camera Monitor has wide viewing angles so everyone on set can review the action.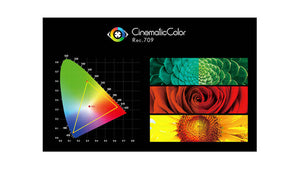 PROFESSIONAL COLOUR CALIBRATION
Discover the Feelworld FW279 Camera Monitor, meticulously factory-calibrated to meet the exacting standards of the professional Rec.709 HD colour spectrum. This expert calibration ensures seamless efficiency in achieving monitor calibration, effortlessly delivering precise and true-to-life colour reproduction without any distortions. Trust in this monitor's ability to faithfully portray the real image as you shoot videos, guaranteeing an unparalleled viewing experience that accurately reflects the original content with unwavering accuracy.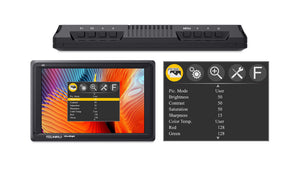 Intuitive Controls and Menus
The menu controls are intuitive and easy to use. On the top of the monitor, there is a full-button layout. The Feelworld FW279 Field Camera Monitor also features two different programmable function keys that you can map to the tools you need most for added convenience and comfort. For example, a popular use is to set one of the shortcut keys to the image flip function so that the screen can be flipped over quickly when shooting upside down. The Feelworld FW279 Field Camera Monitor will automatically save the parameters you have previously set, and keep the settings when you turn it on next time.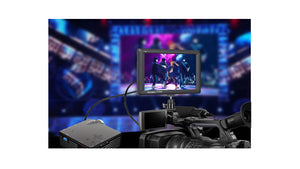 4K HDMI LOOP-OUT MONITOR
The Feelworld FW279 Field Camera Monitor features 4K HDMI in and loop-out, allowing it to not only display live signals but also send them out to other monitors simultaneously. This Feelworld monitor can display live pictures on multiple displays at once while still maintaining the original video quality. Furthermore, professionals can connect to a Wireless Transmitter to enable wireless film crew director monitoring at the same time. Without cables, the Feelworld FW279 is more flexible to transition between scenes effortlessly during outdoor shooting.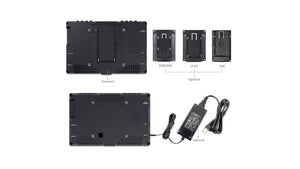 CONTINUOUS POWER - PLUG IT IN OR GO MOBILE
Power to the Feelworld FW279 Field Camera Monitor can be supplied via a 12V DC input or an F970 battery plate (standard). You can connect to the 12V DC input you get continuous power or you can use Sony-compatible F970 rechargeable batteries. You can also choose D28S/D54, LP-E6 or U60 battery plates to install other different types of batteries for the power supply.

Please note: When you turn off the monitor, you need to press the power button, and you can't pull out the power cable directly. Since the FW279 is a high-brightness monitor, use a DC7-24V output with a power supply greater than 18W, such as a 12V/2A power adapter.

Feelworld FW279 Technical SPECIFICATIONS
Feelworld FW279
Screen Size: 7" IPS
Resolution: 1920x1200 pixels 
Pixel Pitch: 0.07875 (H) x 0.07875 (W) (mm)
Aspect Ratio: 16:10
Brightness: 2200cd/m² 
Contrast Ratio: 1200:1
Backlight: LED 
Viewing Angle: 80°/80°(L/R) 80°/80°(U/D)
INPUT/ OUTPUT
Input: 1 X 4K HDMI 
Output: 1 X 4K HDMI 
Audio: 3.5mm Stereo Headphone, Speaker
HDMI Support Format: 480i/576i/480p/576p; 1080i (60/59.94/50); 720p (60/59.94/50/30/29/25/24/23.98); 1080p (60/59.94/50/30/29.97/25/24/24sF/23.98/23.98sF); 4K UHD 3840×2160p (30/29.97/25/24/23.98Hz), 4096×2160p (24Hz)
GENERAL
Input Voltage: DC 7 ~24V
Consumption: ≤18WConnector: DC 
Working Temperature: -20°C~55°C
Storage Temperature: -30°C~65°C 
Install Way: 1/4"-20 Thread Socket (bottom)
Battery Plate: F970 (Standard); D28S/D54, LP-E6, U60 (Optional)
Unit Size:180Lx120Hx25D (mm)
Unit Weight:340g/370g(With F970 Battery Plate)
Compatible Battery:Sony F970, F960, F950,F930, F770, F750, F730, F570, F550, F530, QM91D, QM91, QM90D, QM90, QM71D, QM71, QM70D, QM70, QM51D, QM51, FM71, FM70 series.
(Note battery not included, need purchase sperately)
Since the FW279 is the ultra bright, so it's high Consumption: ≤18W. So choose a larger battery capacity can be used for a longer period of time, the Sony F970 can use about 2-3 hours.