Introducing the cutting-edge Feelworld FW568 V3 Camera Monitor, a game-changer in the realm of professional photography and videography. Designed with precision and innovation, this state-of-the-art camera monitor offers an unrivaled visual experience, allowing you to capture stunning shots with utmost confidence.

Equipped with a vibrant 5.5-inch IPS screen, the Feelworld FW568 V3 boasts a remarkable resolution of 1920x1080 pixels, delivering crystal-clear imagery that brings your footage to life. Its wide viewing angle of 160 degrees ensures optimal visibility, even when shooting from various perspectives. With its advanced features, this camera monitor guarantees accurate color reproduction, allowing you to fine-tune your shots with exceptional precision.

The Feelworld FW568 V3 Camera Monitor goes beyond visual excellence by providing seamless connectivity and enhanced functionality. Its HDMI input and output ports enable effortless integration with a wide range of cameras and other devices, expanding your creative possibilities. The monitor's slim and lightweight design makes it highly portable, perfect for on-the-go professionals. Furthermore, the monitor supports multiple power options, including F970 and LP-E6 battery plates, ensuring uninterrupted shooting sessions.

Elevate your photography and videography to unprecedented levels with the Feelworld FW568 V3 Camera Monitor. Its unmatched visual quality, versatile connectivity, and portability make it the ultimate companion for every aspiring and professional photographer. Embrace innovation and bring your creative vision to life with this exceptional camera monitor.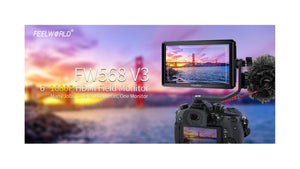 The Ultimate Feelworld FW568
We have refined the Feelworld FW568 to provide an even better experience than its predecessor. With an upgraded screen with a higher resolution of 1920x1080, along with new features professionals need such as support for up to 32 custom 3D LUTs, the Feelworld FW568 V3 Field Camera Monitor is an excellent addition to any camera setup.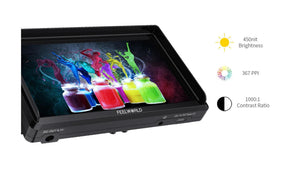 NEW 6" HIGH RESOLUTION SCREEN
The Feelworld FW568 V3 Field Camera Monitor's excellent screen provides a sharp image, ideal for focus pulling and image analysis on set and in the field. With the high native resolution of its 1920x1080 16:9 display which also features 450cd/m2 peak brightness and a 1000:1 contrast ratio, the Feelworld FW568 V2 Field Camera Monitor delivers excellent detail and colour accuracy. With this, professionals can enjoy a sharper and richer image with no trailing. Its size, weight and resolution make it an excellent option for DSLR shooters looking to attach it straight to their camera for use as a viewfinder.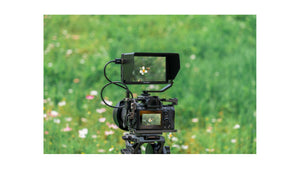 This Feelworld Monitor is BRIGHT, VIBRANT and versatile
The Feelworld FW568 V3 Field Camera Monitor is an excellent choice for both indoor and outdoor shooting. Its 450nit and 367PPI screen paired with the included sunshade means you can use the Feelworld FW568 V3 Field Camera Monitor with confidence, regardless of the lighting conditions.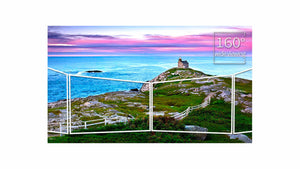 Camera Monitor with Large Viewing Angles for All-round Visibility
The Feelworld FW568 V2 Field Camera Monitor's IPS monitor offers consistent image clarity and colours from an impressive 160 degree viewing angle both horizontally and vertically. These wide viewing angles make it easy for multiple crew members to watch footage at the same time with the same great picture quality.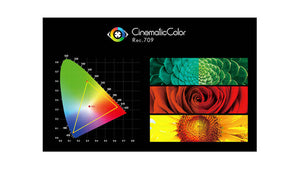 Feelworld PROFESSIONAL COLOUR CALIBRATION
Discover the Feelworld FW568 V3 Camera Monitor, meticulously factory-calibrated to meet the exacting standards of the professional Rec.709 HD colour spectrum. This expert calibration ensures seamless efficiency in achieving monitor calibration, effortlessly delivering precise and true-to-life colour reproduction without any distortions. Trust in this monitor's ability to faithfully portray the real image as you shoot videos, guaranteeing an unparalleled viewing experience that accurately reflects the original content with unwavering accuracy.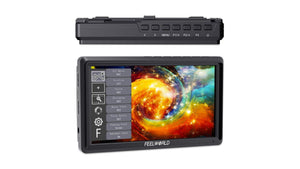 The Feelworld FW568 V3 monitor - Intuitive Controls and Menus 
The menu controls are intuitive and easy to use. The Feelworld FW568 V3 Field Camera Monitor is even equipped with two customisable function buttons which you can program to the features that you use most.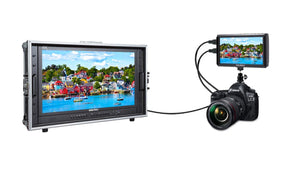 A camera monitor with 4K HDMI Input & Loop Output 
The Feelworld FW568 V3 Field Camera Monitor has 4K HDMI in and loop-out, allowing it to not only display live signals, but also send them out to other monitors simultaneously. The HDMI output can transmit to broadcast monitors, allowing the director and photographer to monitor their shots at the same time.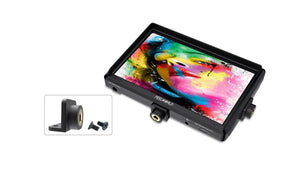 This Feelworld Monitor has Multiple Installation Methods
The Feelworld FW568 V3 Field Camera Monitor has standard 1/4" mounting points on the bottom and right side of the device for attaching it to a camera or rig. The 1/4" screw can be removed and mounted to the bottom or right side for convenient and versatile mounting.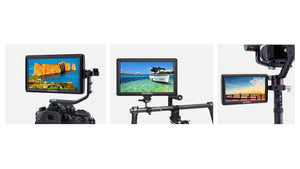 FLEXIBLE INSTALL ON BOTH CAMERA AND GIMBAL
If you install the Feelworld FW568 V3 Field Camera Monitor on the bottom of your camera, you can activate the image flip function to maintain the correct orientation of the screen for use as the ultimate viewfinder. The Feelworld FW568 V3 Field Camera Monitor comes equipped with one 1/4 screw, so if you also want to install it on a gimbal, it is easily attachable.
Feelworld FW568 V3 Technical Specifications
Model FW568 V3
Screen Size 6" IPS
Resolution 1920x1080 pixels
Pixel Pitch 0.069 (H) × 0.069 (V) mm
Aspect Ratio 16:9
Brightness 450cd/m²
Contrast Ratio 1000:1
Backlight LED
Viewing Angle 80°/80°(L/R) 80°/80°(U/D)

Input
1 X HDMI HDMI

Output
1 X HDMI HDMI
1 X DC Output DC Output

Audio
Audio Stereo Headphone

HDMI Input/ Output Support Format
480i/576i/480p/576p
1080i (60/59.94/50)
720p (60/59.94/50/30/29/25/24/23.98)
1080p (60/59.94/50/30/29.97/25/24/24sF/23.98/ 23.98sF)
4K UHD 3840×2160p (30/29.97/25/24/23.98Hz), 4096×2160p (24Hz)

General
Input Voltage DC7~24V
Power Consumption ≤8W
Power Connector DC
Working Temperature -20°C~55°C
Storage Temperature -30°C~65°C
Install Way ¼-20 thread points
Unit Size 151Lx92Hx29.5D (mm)
Unit Weight 175g
Color Box Size 186L*124W*80H(mm)
Outer Carton Qty 10
Outer Carton Size 465*200*326 (mm)
Gross Weight 6.5kgs

Advanced Features
* All Waves
* Waveform (RGB, Y, YUV)
* Histogram (RGB1, Y, RGB2)
* Peaking Focus Assist (Red, Green, Blue three colors optional highlight over parts of the image in focus)
* False Colors
* Zebra Exposure (1-100IRE adjustable)
* Check Field (Red, Green, Blue, Mono)
* Scan Mode (Under Scan, Over Scan)
* Anamorphic Mode (1.3x, 2.0x, 2.0x mag)
* Image Flip (H, V, H/V)
* Image Freeze
* Center Marker
* Screen Marker (80%,85%,90%,93%,96%, 2.35:1)
* Ratio marker (4:3,13:9,14:9,15:9,16:9,1.85:1,2.35:1)
* Color Temperature Adjustment
* Nine Grid (Zoom one of the images to realize the full screen)
* Zoom (4X, 9X, 16X)
* Aspect Ratio
* Pixel to Pixel
* Zoom All
* U/D Zoom
* L/R Zoom