Introducing the Feelworld HV10X Livestreaming Camera, your ultimate companion for professional-quality live broadcasts and streaming sessions. With its cutting-edge features and impeccable performance, this camera is designed to elevate your livestreaming experience to new heights.

Equipped with a high-resolution 10X optical zoom lens, the Feelworld HV10X allows you to capture crystal-clear images with incredible detail, even from a distance. Whether you're live-streaming sports events, concerts, or vlogs, this camera ensures that every moment is brought to life with vivid clarity and precision. The versatile zoom function allows you to effortlessly adjust the focal length, providing greater flexibility in framing your shots.

Not only does the Feelworld HV10X camera excel in image quality, but it also boasts advanced connectivity options. This camera enables seamless integration with your preferred streaming platforms. Simply connect to the internet, log in to your favorite streaming service, and start broadcasting to your audience in real-time. Moreover, the HV10X supports HDMI output in both horizontal and vertical orientations, ensuring compatibility with a wide range of devices and professional broadcasting setups.

Crafted with meticulous attention to detail, the Feelworld HV10X Livestreaming Camera combines top-notch performance with user-friendly functionality. Its ergonomic design allows for comfortable handling during extended shooting sessions. Additionally, the camera's durable construction guarantees reliability and longevity, making it a trusted companion for your livestreaming endeavors.

In conclusion, the Feelworld HV10X Livestreaming Camera sets the bar high for livestreaming equipment. Its exceptional zoom capabilities, versatile connectivity options, and user-friendly design make it an essential tool for content creators, broadcasters, and professionals seeking to deliver captivating livestream experiences. Elevate your streaming game with the Feelworld HV10X and captivate your audience like never before.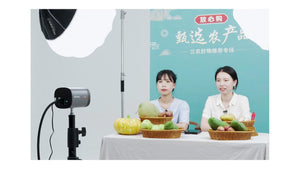 FOR EASY PROFESSIONAL LIVESTREAMING
The Feelworld HV10X is designed for livestreaming and video content creation. The Feelworld USB10X is the ideal plug-and-play solution for live streamers, but can also be a great option for video conferencing.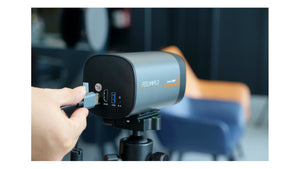 USB PLUG AND PLAY FUNCTIONALITY
The Feelworld HV10X Live Streaming Camera comes equipped with a USB3.0 port for plug-and-play functionality. The feed can easily be used to stream on popular platforms such as YouTube and Twitch. The HV10X also comes with an HDMI port to allow video input to monitors or capture cards.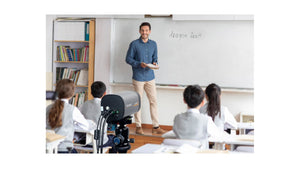 1080P HD IMAGE QUALITY WITH 10X OPTICAL ZOOM
The high resolution 1080P, outstanding colour reproduction and 10X zoom of the Feelworld HV10X delivers premium optics and life-like video to recreate the experience of sitting together in the same room, even if you are thousands of miles away.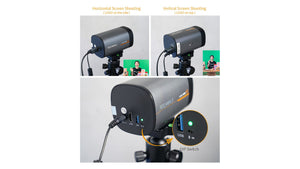 Horizontal or Vertical Filming
The Feelworld HV10X features a super high SNR image, which is achieved by using a low noise CMOS. The camera also has a built-in switch to intuitively swap between horizontal and vertical aspect ratios to give you true flexibility while filming.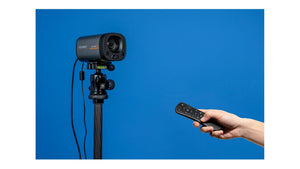 IR Remote Control
Operate Nearby or Far Away
You can control the Feelworld HV10X Camera using the hand-held remote to easily begin and stop shooting as well as adjust the camera focus.
Feelworld USB10X Technical Specifications
Camera Parameters
Model HV10X
Sensor 1/2.8inch sensor
Effective Pixels 2.07 megapixel, 16:9
View Angle 8.8°~ 68°;
Focus Length f=4.34mm~41.66mm
AV F1.85 ~ F2.63
Optical Zoom 10X
Minimum Illumination 0.1Lux(F1.8, AGC ON)
DNR 2D﹠3D DNR
Super Auto Noise Reduction On/Off
White Balance Auto / Manual/ One Push Specified Temperate(2400k-7100k)
Focus Auto/Manual/One Push Focus
Exposure Auto/Manual/Shutter priority/Aperture priority/Brightness priority
Backlight Contrast On/Off
SNR >50dB
Vertical Screen Swith On/Off
Focus Assist >On/Off
Minimum Object Distance >10cm(W)~100cm(N)


Input/output Interface
Video Output USB (support audio signal ouput); HDMI (support audio and video output)
Video Compression Format YUV, NV12, MJPG, H.264
Audio Input Built-in 2 MIC
Control Interface USB


HDMI Video Format
720p (60/59.94/50)
1080p (60/59.94/50/30/29.97/25)


USB Video Format
Horizontal Screen YUY2/NV12:1920×1080/1280×720/1024×576/960×540/800×600/800×448/640×480/640×360/480×270@30/25/20/15/10/5fps
Horizontal Screen MJPG/H264:1920×1080/1600×896/1280×720/1024×576/800×600/800×448/720×576/720×480/640×480/640×360/352×288@30/25/20/15/10/5fps
Vertical Screen YUY2/NV12:1080×1920/720×1280/576×1024/600×800/448×800/480×640/360×640/270×480/180×320@30/25/20/15/10/5fps
Vertical Screen MJPG/H264:1080×1920/896×1600/720×1280/576×1024/600×800/448×800/576×720/480×720/480×640/360×640/288×352@30/25/20/15/10/5fps


Other Parameters
Input Voltage Power Adapter 12V; USB 5V
Power Current Power Adapter 0.425A; USB 1A(max)
Power Consumption 5W(Max.)
Stored Temperature -10℃~+60℃
Storage Humidity 20%~90%
Working Temperature -10℃~+50℃
Working Humidity 20%~80%
Dimension (W*H*D) 78mm×137.5mm×78mm
Unit Weight 0.6kg