Introducing the Feelworld USB10X PTZ Camera, a cutting-edge marvel designed to revolutionize your video capture experience. This remarkable camera boasts a host of features that will elevate your content to new heights. Crafted with meticulous attention to detail, the Feelworld USB10X PTZ Camera is the ultimate tool for professional videographers, live streamers, and content creators.

Equipped with an impressive 10X optical zoom, this PTZ camera enables you to capture crystal-clear images with incredible precision, even from a distance. Whether you're shooting a live event, a conference, or a captivating wildlife documentary, the USB10X ensures that every detail is captured with remarkable clarity. With its smooth and precise pan, tilt, and zoom functions, you have complete control over the camera's movements, allowing you to effortlessly frame your shots exactly as you envision them.

Experience unparalleled convenience with the USB10X's USB connectivity, which facilitates seamless integration with your favorite streaming platforms and video conferencing software. Its user-friendly interface and compatibility with popular operating systems make it a breeze to set up and operate. The camera's sleek and compact design adds a touch of sophistication to any setting, while its advanced noise reduction technology guarantees impeccable audio quality. Elevate your video production to new heights with the Feelworld USB10X PTZ Camera and unlock a world of creative possibilities.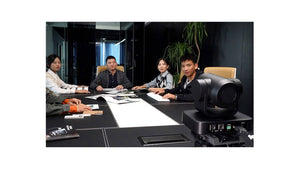 FOR EASY PROFESSIONAL CONFERENCING
The Feelworld USB10X PTZ Camera is designed to offer clear and smooth video conferencing. You can control the image freely on-the-fly during live streaming, making it ideal for courses and multi-person broadcasts. The Feelworld USB10X is the ideal plug-and-play solution for conference rooms, classrooms, auditoriums and medical facilities.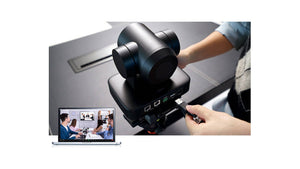 USB PLUG AND PLAY FUNCTIONALITY
USB plug-and-play connectivity makes the Feelworld USB10X PTZ Camera a breeze to deploy and use. Simply connect the Feelworld USB10X to your computer or laptop through its USB port, and you're good to go, with no need for device drivers.

Compatible with Windows 7, Windows8, Windows10, Mac OS X and Linux.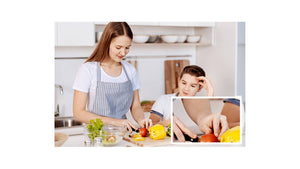 1080P HD IMAGE QUALITY WITH 10X OPTICAL ZOOM
The high resolution 1080P, outstanding colour reproduction and 10X zoom of the Feelworld USB10X delivers premium optics and life-like video to recreate the experience of sitting together in the same room, even if you are thousands of miles away.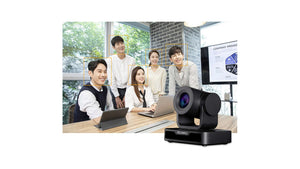 AUTO FOCUS TO MAKE SURE EVERYONES IN VIEW
Take close-ups on characters and details without worrying about blurring your image when you're speaking. The Feelworld USB10X has built-in auto focus to make sure your image adjusts without the need for manual focus, making sure you always get the shots you want.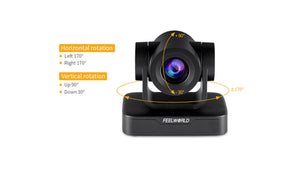 ACCURATE, SMOOTH AND SILENT PTZ MOVEMENT
Capture every person in the room with multi-angle functionality. The Feelworld USB10X features built-in two-way high speed and silent pan/tilt. The lens can rotate 340° horizontally (±170°) and 120° vertically (-30°~+90°), to make sure you can always get your subject in frame.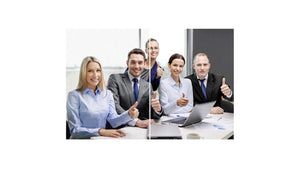 Low Noise and High SNR
The Feelworld USB10X features a super high SNR image, which is achieved by using a low noise CMOS. Advanced 2D/3D noise reduction technology is used to further reduce the noise in your shots while ensuring high image clarity.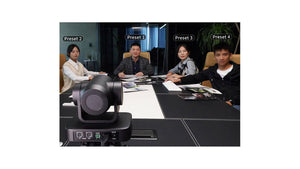 Up to 255 Preset Positions
The Feelworld USB10X PTZ Camera can be set to 10 preset positions which can be easily accessed by its included IR remote controller. These can save pan, tilt, and zoom settings, and smoothly transitions between them on demand at the touch of a button. Users can set up to 255 preset positions via VISCA if needed.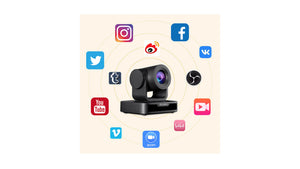 Designed for compatibility with video conferencing applications
The Feelworld USB10X PTZ Camera works with most video conference applications such as Zoom, Micro Lync, Skype for Business, and more, making it more convenient for you to create video conferences with your team anywhere. It can also help you to achieve customers with a face to face full HD video conference.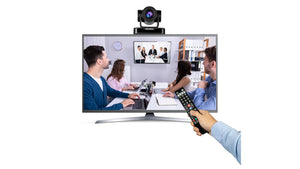 IR Remote Control
Operate Nearby or Far Away
You can Pan, tilt, and zoom the Feelworld USB10X PTZ Camera using the hand-held remote to easily see everything in your workspace. In addition, you can also operate it using a VISCA Pelco D/P controller keyboard.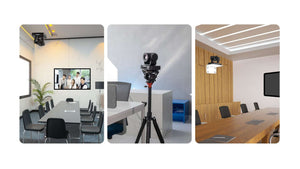 Multiple Mounting Options
The Feelworld USB10X PTZ Camera includes mounting hardware screw holes and standard tripod threads on the base to get you the best video coverage. This also means it is compatible with a wide range of third-party accessories such as tripods, light stands, and more.
Feelworld USB10X Technical Specifications
Camera Parameters
Model USB10X
Sensor 1/2.9 inch high quality CMOS sensor
Effective Pixels 2.07 megapixel, 16:9
Video Format 1920×1080P@30 fps/25fps;1280×720P@30fps/25fps;1024×576P@30fps/25fps;960×540P@30fps/25fps;800×448P@30fps/25fps;640×360P@30fps/25fps;320×176P@30fps/25fps,etc
View Angle 8.8°~ 70°
Focus Length f=4.34mm~41.66mm
AV F1.85 – F2.43
Optical Zoom 10X
Minimum Illumination 0.5 lux (F1.8, AGC ON)
DNR 2D & 3D
White Balance Auto / Manual/ One Push/3000K/3500K/4000K/4500K/5000K/5500K/6000K/6500K/7000K
Focus Auto / Manual/ One Push Focus
Exposure Auto / Manual
BLC On/Off
Video Adjustment Brightness, Color, Saturation, Contrast, Sharpness, B/W mode, Gamma curve
SNR >55dB


Input/output Interface
Video Output USB2.0, A Type Interface
Video Compression Format MJPG, H.264, H.265
Control Interface RS232 (IN/OUT), RS485
Control Protocol VISCA/Pelco-D/Pelco-P
Power Interface HEC3800 outlet (DC12V)


USB Feature
Operation Systems Windows 7, Windows8, Windows10, Mac osx, Linux, etc
Video Compression Format MJPG, H.264, H.265
USB Communication Protocol UVC


PTZ Parameters
Pan Rotation -170°~+170°
Tilt Rotation -30°~+90°
Pan Control Speed 0.1 ~60°/sec
Tilt Control Speed 0.1~30°/sec
Preset Speed Pan: 60°/sec, Tilt: 30°/sec
Preset Number 255 presets (10 presets via remote control)


Other Parameters
Input Voltage 12V/0.5A
Power Consumption Maximum: 2.5W
Stored Temperature -40℃~+70℃
Storage Humidity 20%~90%
Working Temperature -10℃~+50℃
Working Humidity 20%~80%
Dimension (W*H*D) 156.8mm×112.6mm×139.5mm
Unit Weight 1kg
Outer Carton QTY 4pcs
Outer Carton Size 52.5*37*40cm
Gross Weight 9.6kgs