Introducing the SEETEC ATEM156-CO Carry-On Broadcast Monitor, a game-changing solution designed to revolutionize your broadcasting experience. Crafted with utmost precision and cutting-edge technology, this remarkable SEETEC monitor offers unrivaled performance, making it an essential tool for professionals in the industry.

Featuring a sleek and portable design, the SEETEC ATEM156-CO is the perfect companion for broadcasters on the go. Its compact form factor ensures easy transportation, allowing you to take your work anywhere, from the bustling studio to on-location shoots. With a high-resolution 15.6-inch display, this SEETEC monitor delivers breathtaking visual clarity, bringing your content to life with vivid colours and stunning detail.

Equipped with advanced connectivity options, the ATEM156-CO ensures seamless integration into your existing setup. With HDMI inputs, you can effortlessly connect a wide range of devices, enabling versatile compatibility and flexibility. Additionally, the built-in waveform, vector scope, and histogram tools provide precise image analysis, empowering you with accurate monitoring capabilities.

Thanks to its wide viewing angle and anti-glare screen, this carry-on broadcast monitor ensures optimal visibility even under challenging lighting conditions. The robust metal housing ensures durability, while the adjustable sun hood protects the screen from glare and enhances overall usability. The SEETEC ATEM156-CO Carry-On Broadcast Monitor is the ultimate companion for professionals seeking top-notch performance, portability, and versatility in their broadcasting endeavors. Elevate your workflow and take your production quality to new heights with this exceptional piece of equipment.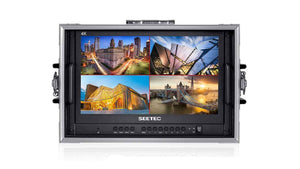 TRUSTED SEETEC QUALITY
The SEETEC ATEM156-CO Broadcast Monitor has four 4K HDMI Input and Output ports. This versatile monitor can also be used to view multiple feeds at once, which can be controlled with an external mixer switcher such as the ATEM Mini. During a live broadcast, you can preview the feed and switch to the required screen. The SEETEC ATEM156-CO Broadcast Monitor is equipped with a 15.6 inch IPS LCD panel, which has a resolution of 1920 x 1080, a contrast ratio of 800:1, and a LED backlight with a brightness of 250cd/m², giving you an accurate reproduction of captured video. It combines wide 170° viewing angles in both horizontal and vertical directions to reduce colour changes due to the angle you're viewing from, ensuring you can always keep an eye on your shots with excellent colour accuracy.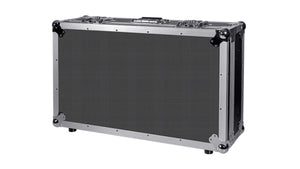 RUGGED AIRCRAFT-GRADE ALUMINIUM CASE
This SEETEC ATEM156-CO Carry-on Broadcast Monitor comes equipped with a rugged aircraft-grade aluminium case, so it can be quickly packed down and set up while also protecting the monitor, meaning it can be used in harsh filming conditions on set or in the field.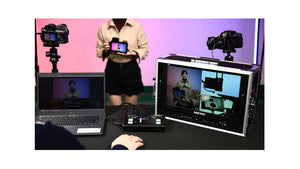 PROFESSIONAL MONITORING FUNCTIONS
The SEETEC ATEM156-CO Broadcast Monitor includes a suite of professional monitoring functions which correlate with the actual needs of pre- and post-production. It features focus-checking functions such as Peaking Focus, False Colour, and Pixel to Pixel scaling, to help you get the best shots with sharp images. It is equipped with an intuitive control panel, with shortcut keys with functions you can customise and quickly activate as needed. To power the SEETEC ATEM156-CO Broadcast Monitor, you can use the 12V DC power input or the V- mount battery plate on the rear of the device.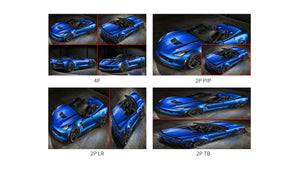 BUILT-IN MULTI-VIEW
When you're creating a live program with multiple camera angles, it's important to be able to see them at the same time so you can see which shot works best. The SEETEC ATEM156-CO Broadcast Monitor features four 4K HDMI inputs and outputs and supports quad view, dual view, and single view monitoring functions, which allows you to get perfect multi-camera monitoring in any location.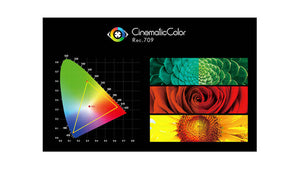 FACTORY COLOUR CALIBRATION
Discover the SEETEC ATEM156 -CO Broadcast Studio Monitor, meticulously factory-calibrated to meet the exacting standards of the professional Rec.709 HD colour spectrum. This expert calibration ensures seamless efficiency in achieving monitor calibration, effortlessly delivering precise and true-to-life colour reproduction without any distortions. Trust in this monitor's ability to faithfully portray the real image as you shoot videos, guaranteeing an unparalleled viewing experience that accurately reflects the original content with unwavering accuracy.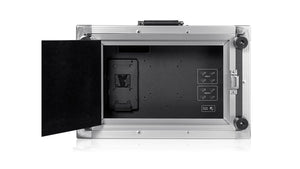 EXCELLENT BUILD QUALITY
The chassis of the SEETEC ATEM156-CO Broadcast Monitor is made from extremely durable and lightweight aircraft-grade aluminium, which has very sturdy and durable characteristics which make the SEETEC ATEM156-CO Broadcast Monitor ideal for high-intensity production such as mobile shooting, location shooting or live broadcasts.
Seetec ATEM156-CO broadcast monitor Technical Specifications
Display Spec.
Model ATEM156-CO
Screen Size 15.6" IPS
Color Depth 16.7M colors (8-bits)
Resolution 1920×1080 pixels
Pixel Pitch 0.17925 (H) X 0.17925 (V) mm
Aspect Ratio 16:9
Brightness 250cd/m²
Contrast Ratio 800:1
Backlight LED
Viewing Angle 85°/85°(L/R) 85°/85°(U/D)

Input
4 X HDMI HDMI (Support 4K 30Hz)

Output
4 X HDMI HDMI (Support 4K 30Hz)

Audio
Audio Out 3.5mm Stereo Headphone

HDMI Support Format
480p/576p
720p (60/59.94/50/30/29.97/25/24/23.98)
1080p (60/59.94/50/30/29.97/25/24/23.98)
3840×2160p (30/25/24), 4096×2160p (24)

General
Input Voltage DC12~24V
Power Consumption ≤12W
Working Temperature -10°C~50°C
Storage Temperature -20°C~60°C
Unit Size (mm) 372L×262H×28.4D (mm) (Without Aluminum Case)
Unit Weight 1.57kg (Without Aluminum Case)

Advanced Features
* Quad Split Display (1P, 2P LR, 2P TB, 2P PIP, 4P)
* Peaking Focus Assist
* False Color
* Anamorphic (x1.33, x1.5, x1.8, x2.0)
* Display Rotate (0°, 90°, 180°, 270°, H Mirror, V Mirror)
* Check Field (Red, Green, Blue, Mono)
* Image Freeze
* Zoom
* Pixel to Pixel
* Center Marker
* Safety Marker (80%, 85%, 90%, 93%, 96%, 4:3, 2.39:1, 2.35:1, 1.85:1)
* Line Color (Red, Green, Blue, White)
* Color Temperature Adjustment