Introducing the SEETEC P215-9HSD Broadcast Monitor – the ultimate companion for professional videographers and content creators. With its cutting-edge technology and unmatched performance, this monitor is designed to elevate your visual experience to new heights.

Featuring a sleek and compact design, the SEETEC P215-9HSD is a 21.5-inch high-definition monitor that delivers stunning clarity and exceptional colour accuracy. Its Full HD resolution ensures crisp visuals, allowing you to view every detail with utmost precision. Whether you're editing videos, grading footage, or monitoring live broadcasts, this monitor's impressive image quality guarantees an immersive and true-to-life viewing experience.

Equipped with advanced connectivity options, the SEETEC P215-9HSD offers seamless integration with various devices, including cameras, camcorders, and computers. Its diverse range of input and output ports, such as HDMI, SDI, and VGA, ensures effortless compatibility and versatility. The built-in waveform, vectorscope, and histogram provide invaluable tools for precise image analysis and adjustment, allowing you to achieve professional-grade results. Additionally, the monitor's wide viewing angle and adjustable brightness make it suitable for use in different lighting conditions and shooting environments.

With its exceptional performance and feature-packed design, the SEETEC P215-9HSD Broadcast Monitor is an indispensable asset for professionals who demand excellence. Stay ahead of the curve and unlock your creative potential with this state-of-the-art monitor that sets a new benchmark in visual display technology.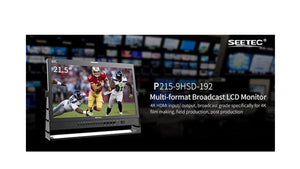 TRUSTED SEETEC MONITOR QUALITY
The SEETEC series of director broadcast monitors are widely used in TV news production, broadcasting houses, TV broadcasting trucks, and other fields. Since this series is designed to be used in tandem with other pieces of professional equipment when designing the SEETEC series we have focussed on high stability, high reliability, and electromagnetic resistance to make sure the whole system works smoothly.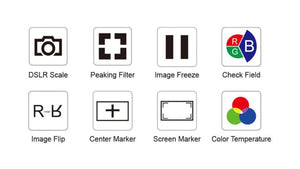 PROFESSIONAL & CONVENIENT SHOOTING FUNCTIONS
The SEETEC P215-9HSD-192 Director Broadcast Monitor has been designed to be ideal for high-end broadcast monitoring, featuring the tools professionals find most useful, such as focus assist, check field, image freeze, image flip, centre marker, safe frame, and colour temperature adjustment to help users to monitor accurately when shooting, making and playing movies/ videos.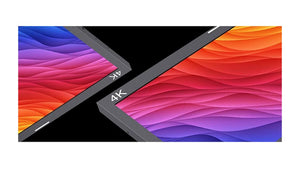 1920X1080 FULL HD PANEL
The SEETEC P215-9HSD-192 Director Broadcast Monitor's 21.5-inch 1920×1080 IPS Full HD panel features incredible 178-degree viewing angles which output crisp, clear shots in the field, which leads to less time in the editing room. The SEETEC P215-9HSD-192's Director Broadcast Monitor's Full HD Panel makes this the ideal tool for director monitoring whether on location or in the studio.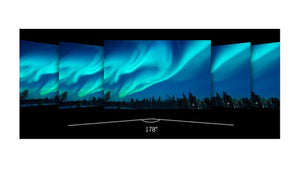 IPS 178° WIDER VIEW ANGLE
The SEETEC P215-9HSD-192 Director Broadcast Monitor's excellent 21.5" 1920 x 1080 Full HD IPS panel has excellent viewing angles which eliminate the loss in colour accuracy when viewing the monitor from the sides, above and below. The panel is designed to have minimal streaking and no brightened spots. This allows you to enjoy consistent images from any perspective.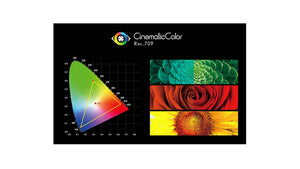 TRUE COLOUR - PROFESSIONAL COLOUR CALIBRATION WITH SEETEC
Discover the SEETEC P215-9HSD Broadcast Monitor, meticulously factory-calibrated to meet the exacting standards of the professional Rec.709 HD colour spectrum. This expert calibration ensures seamless efficiency in achieving monitor calibration, effortlessly delivering precise and true-to-life colour reproduction without any distortions. Trust in this monitor's ability to faithfully portray the real image as you shoot videos, guaranteeing an unparalleled viewing experience that accurately reflects the original content with unwavering accuracy.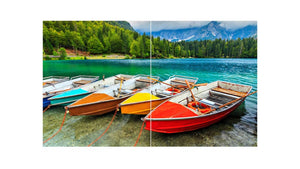 Accurate Colour Reproduction with this SEETEC monitor
The SEETEC P215-9HSD-192 monitor supports ITU standards and HD video Rec.709 standards through advanced image processing technology. This means the image is clearly presented, the colour is extremely natural ensured by accurate colour reproduction. Which enables users to accurately evaluate the quality of various input video signals.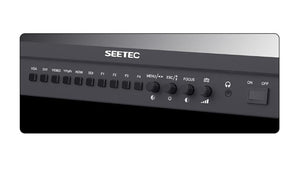 Seetec P215-9HSD-192 with INNOVATIVE OSD OPERATION
The SEETEC P215-9HSD-192 Director Broadcast Monitor has four function keys that can be programmed with the functionality you need most as a professional, including peaking focus assist, check field, camera mode selection, pixel-to-pixel scaling, Center Marker, Safe Marker, Image Flip, and so on. Double functions and twisting mode knobs are SEETEC's exclusive technology feature, which enables more efficient workflows during professional monitoring.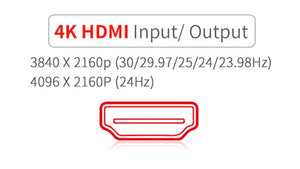 SEETEC PROFESSIONAL MONITORING
The SEETEC P215-9HSD-192 Director Broadcast Monitor is an incredibly high-quality monitor that's versatile enough to be used in broadcast facilities, mobile live productions, or on set for the production of feature films. The monitor comes equipped with 3G/HD/SD-SDI, HDMI, YPbPr, Audio, Video, and DVI inputs. The SEETEC P215-9HSD-192 Director Broadcast Monitor features a wide range of input formats to meet all HD, SD, and analog video signal input and display. The SEETEC P215-9HSD-192 Director Broadcast Monitor has been designed to be convenient and present rapid operation to make the most out of your time shooting.
Seetec P215-9HSD broadcast monitor
FEATURES
1. Wide view angle, Full HD 1920x1080, bright, colorful display
2. HDMI, 3G-SDI, Ypbpr, Video, Audio(L/R), DVI inputs and HDMI, 3G-SDI, Ypbpr, Video loop-through outputs
3. Special Features:
* Peaking Focus Assist (Red highlight over parts of the monochrome image in focus)
* Check Field (Red, Green, Blue, Mono)
* Camera Mode
* Pixel to Pixel* Center Marker
* Safe Marker (80%, 85%, 90%, 93%, 96%, 2.35:1)
* Image Flip (Horizontal, Vertical, Hor&Ver)
* Image Freeze
* Zoom All
* U/D & L/R Zoom
4. Monitoring via front panel 3.5mm stereo headphone jack and built-in speaker
5. Built-in LED tally indicators (Red, Green, Yellow)
6. Power using included 12-volt supply or use standard 4-pin XLR
Display Spec.
Screen Size: 21.5" IPS
Color Depth: 16.7M (8-bit)
Resolution: 1920×1080 pixels
Pixel Pitch: 248.25x248.25 um
Aspect Ratio: 16:9
Brightness: 250cd/m²
Contrast Ratio: 3000:1
Backlight: LED
Viewing Angle: 89°/89°(L/R) 89°/89°(U/D)
Input
1 X BNC: 3G-SDI1 X HDMI: HDMI3 X BNC: YPbPr1 X DVI-I: DVI-I1 X BNC: Video2 X RCA: Audio(L/R)
Output
1 X BNC: 3G-SDI1 X HDMI: HDMI3 X BNC: YPbPr1 X BNC: Video
Audio
Audio: Stereo Headphone, Speaker
SDI Support Format
480i/576i720p(60/59.94/50/30/29/25/24/23.98)1080i(60/59.94/50)1080p(60/59.94/50/30/29.97/25/24/24sF/23.98/ 23.98sF)
HDMI Support Format
480i/576i/480p/576p1080i (60/59.94/50)720p (60/59.94/50/30/29/25/24/23.98)1080p (60/59.94/50/30/29.97/25/24/24sF/23.98/ 23.98sF)4K UHD 3840×2160p (30/29.97/25/24/23.98Hz), 4096×2160p (24Hz)
General
Input Voltage: DC9~24V
Power Consumption: ≤15W
Working Temperature: -10°C~50°C
Storage Temperature: -20°C~60°C
Unit Size: 511.6Lx355.5Hx41.87D (mm) (W/O Bracket)
Unit Weight: 4.65kg (W/O Bracket) / 6.5kg (W/ Bracket)
Other options